Love the aroma and taste of freshly baked bread? Make this panaderia favorite at home! Monay is a slightly sweet, hearty bread roll that's perfect for breakfast or merienda. Delicious with butter, jam, or your favorite spread!
Table Of Contents
What is monay

Ingredient List

Baking tips

The windowpane test

The ripe test (first rise)

How to serve

How to store fresh bread

More Filipino bread recipes

Monay
I have plenty of baked goods recipes coming soon, and in fact, if you're up for some serious baking this weekend, check out lengua de gato and otap already posted on the blog. Today, however, is all about a classic Filipino bread, monay.
Nothing beats the warmth of fresh bread hot out of the oven. If you enjoy the comforting aroma of a newly baked loaf in your kitchen, you're in luck because this is the perfect baking project for you!
What is monay
Monay is the local adaptation of the Spanish Pan de Monja, which translates to nun's bread. It's a slightly sweet, heavy, and dense bun characterized by a deep partition in the center, creating two cheeks.
It's also known as the "mother of all Filipino bread" as its dough is the base for other types of bread such as the putok or star bread and pinagong. These buns share the same dense texture but have their own distinctive shapes from scoring. While the monay is divided into two halves, the putok has a cracked top, and the pinagong is cut into a turtle form.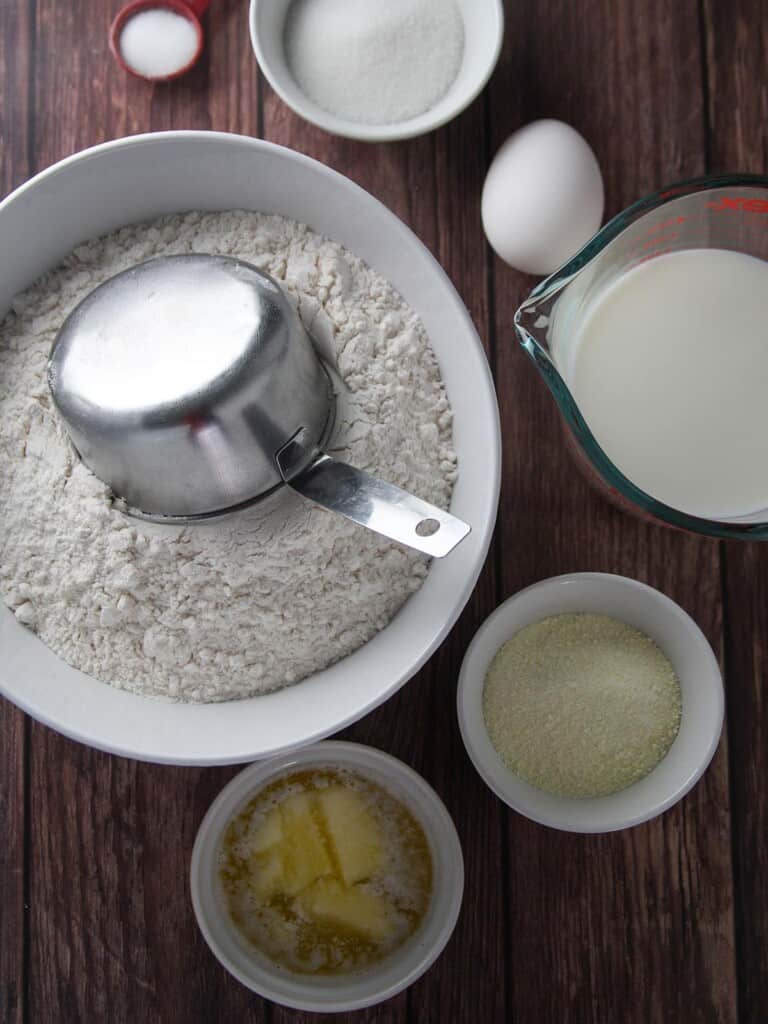 Ingredient List
Active dry yeast– you can substitute instant dry yeast at equal amount. If using instant, there's no need to proof the yeast and just mix all the ingredients at one time (straight dough method).
Sugar– enhances flavor and "feeds" the yeast
Water– rehydrates or dissolves the yeast
Milk– creates a richer flavor and softer crust; helps the bread to brown quicker
Butter– adds flavor, results in a higher rise and crisper crust, and extends shelf life
Egg– makes yeast breads richer and provides color and volume
All-purpose flour– the recipe was developed using AP flour as it's more readily available in most households. You can use bread flour without change to the recipe, but note that the buns will have a denser texture due to the higher protein in bread flour.
Dry milk powder– adds a creamy, milky taste and softens texture
Salt– enhances flavor, helps with gluten structure, improves crust color, and regulates yeast fermentation for a slow, steady rise.
Egg wash– gives the crust a golden brown color and sheen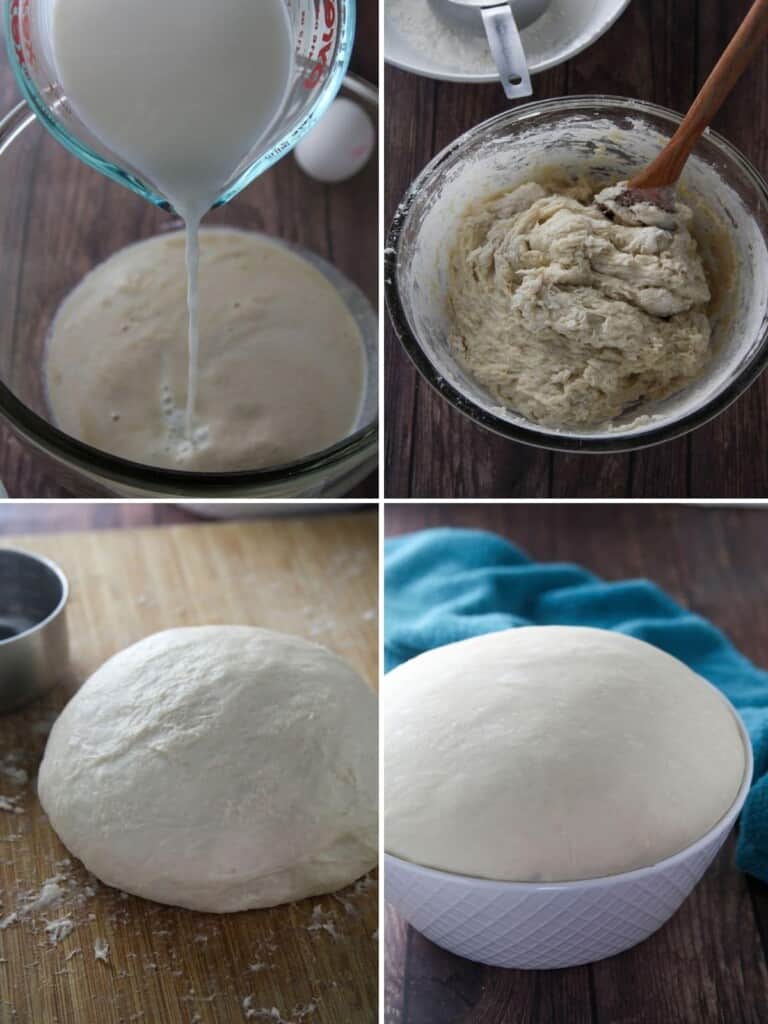 Baking Tips
Make sure the temperature of the water used for proofing is within 105 F to 115 F as hot liquids will kill the yeast.
The purpose of activating or proofing the yeast is to ensure it's alive and active before proceeding with the recipe. If bubbles don't appear on the surface of the mixture after about 6 to 10 minutes, it might be the liquid is too hot or the yeast is too old.
Gently turn over the dough in a lightly grease bowl and swipe around the insides of the bowl to oil the top of the dough so it doesn't dry out.
Allow to rise in a warm, draft free location. Too cool temperatures will retard yeast fermentation and increase the rise time. Too hot temperatures might kill the yeast and keep the dough from rising.
For a uniform size, portion the dough by weight. Our recipe yields 12 pieces at about 70 grams each.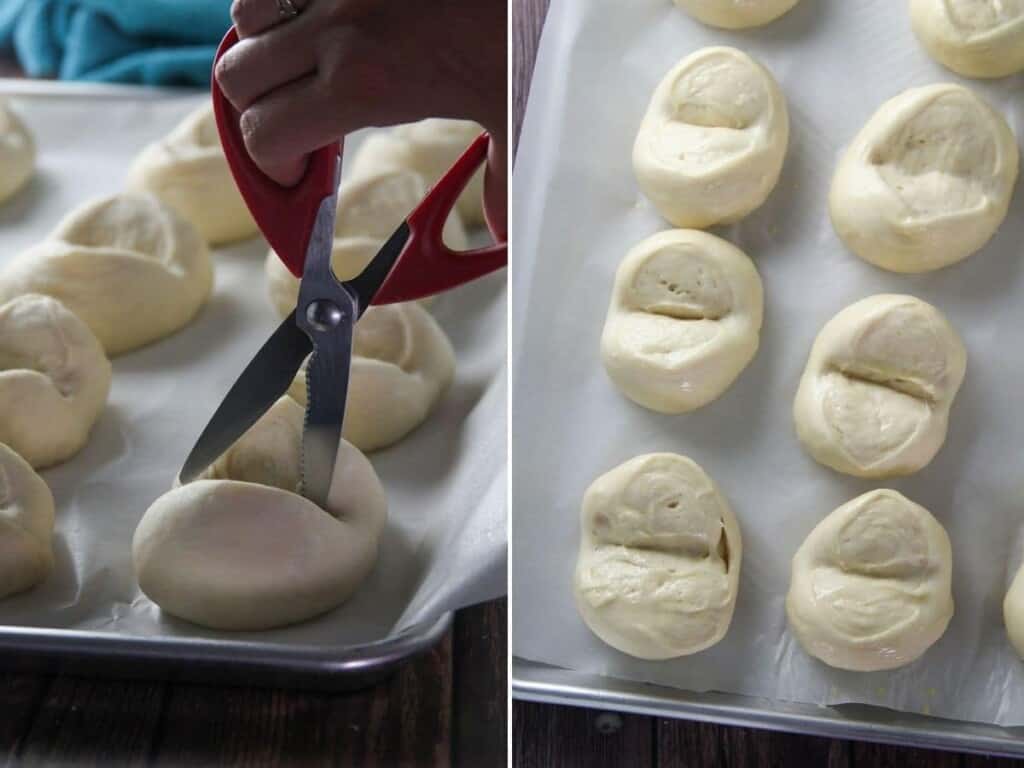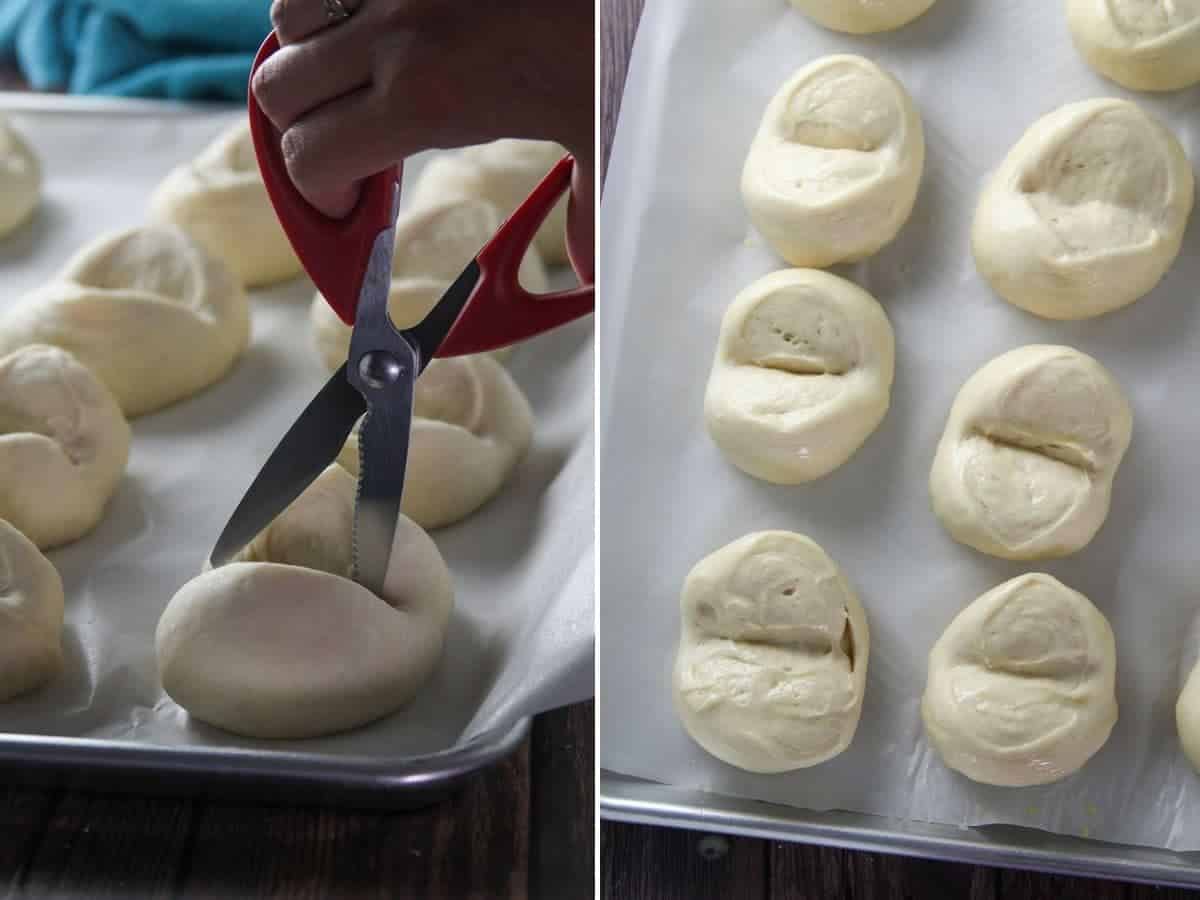 The windowpane test
To check if the dough has been kneaded enough, do a windowpane test. Take a small portion of the dough and stretch with your fingers to form a translucent square in the center. If the dough can stretch without breaking, the gluten is well-developed, and the dough is ready to rise.
The ripe test (first rise)
To check if the dough has risen enough, do a ripe test. Gently stick two fingers in the risen dough up to the second knuckles and then take out. If the indentations remain, the dough is ready to be punched down.
How to serve
One of my favorite memories growing up was making panaderia runs with my cousins after our afternoon siesta. We'd head back to our ancestral home carrying a brown bag of hot monay, eager to bite into one generously slathered with Chez whiz or coco jam. The buns were the perfect merienda paired with an ice-cold glass of Tang!
How to store fresh bread
Homemade bread has no preservatives, so it doesn't have as long a shelf life as commercial bread. Stored in an airtight container, it will last at room temperature for about 3 to 4 days.
For longer storage, wrap buns tightly with film, place in a resealable bag, and freeze.
When ready to enjoy, thaw and reheat in a toaster oven.