Pork and Green Bean Stir-fry with tender-crisp veggies and minced pork is delicious as it is nutritious. It's ready in minutes, tasty, and budget-friendly, too. Pair with steamed rice for a hearty and filling meal the whole family will love.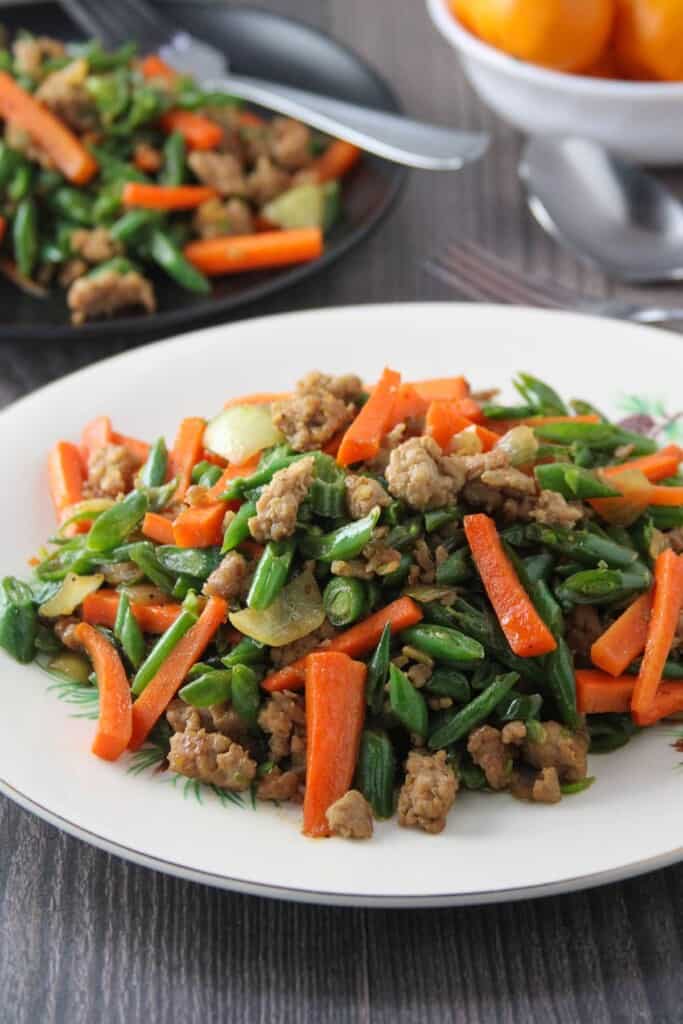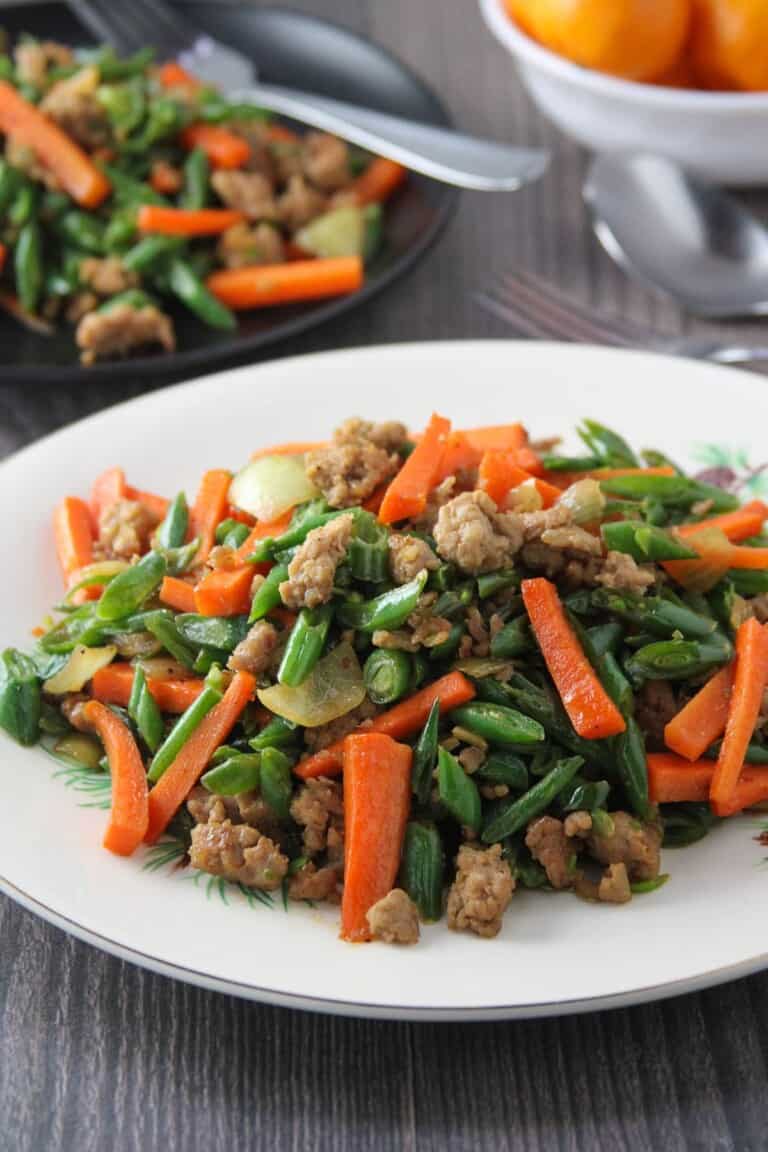 Cooking tips

How to serve and store

More vegetable stir-fry recipes

Pork and Green Bean Stir-fry
Want something fast and delicious for tonight's dinner? Say hello to pork and green bean stir-fry!
This vegetable dish has easy prep steps and quick cook time; it goes from kitchen to dinner table in less than 30 minutes! it's perfect for busy weekends when you don't have time for an elaborate recipe but want a tasty and filling meal.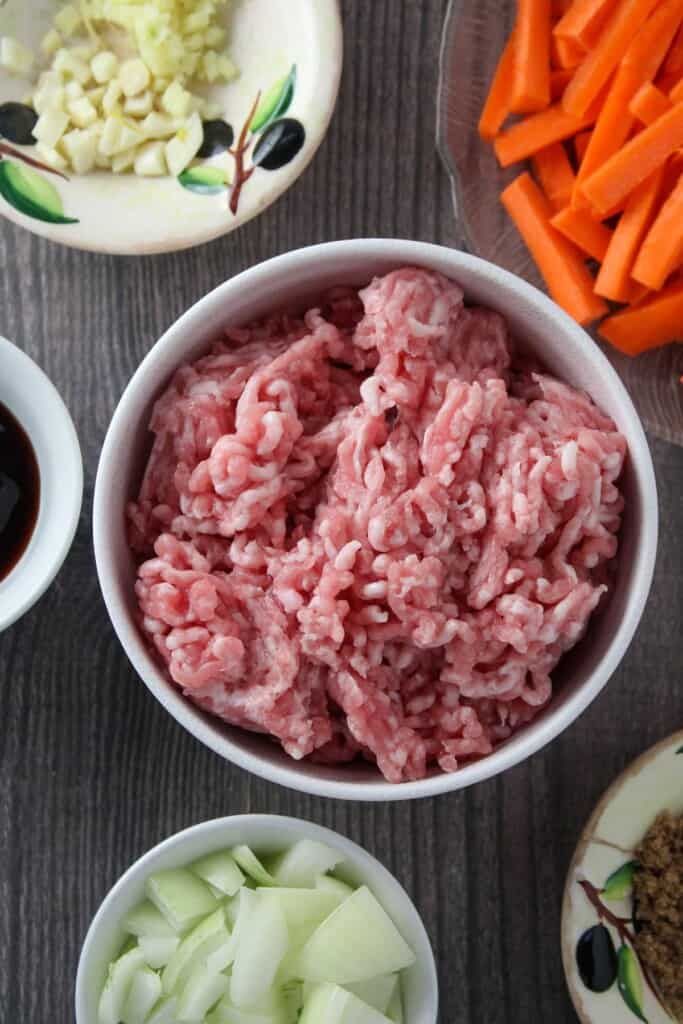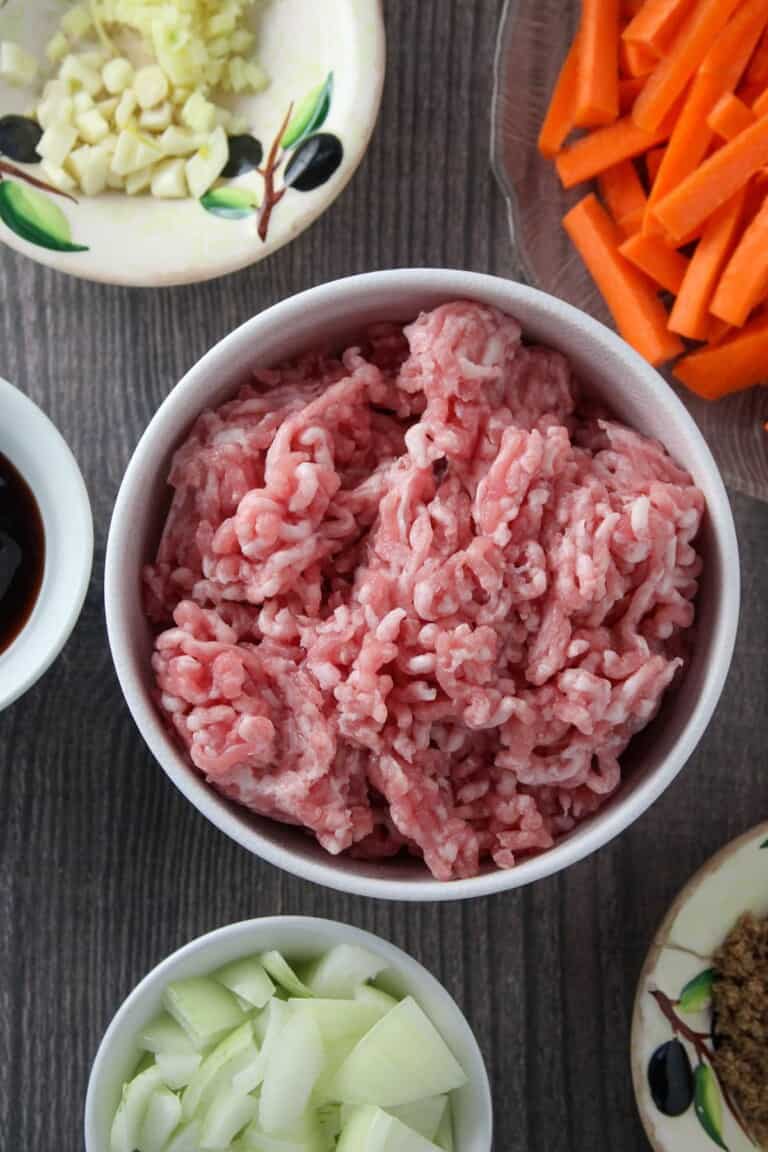 But don't let its simplicity fool you! This green bean stir-fry with minced pork is anything but lacking in taste.
The combination of tender-crisp veggies and a sweet and savory sauce are sure to rock your tastebuds. You'll be pleasantly surprised how a simple blend of soy sauce, oyster sauce, and brown sugar can pack a serious punch of flavor!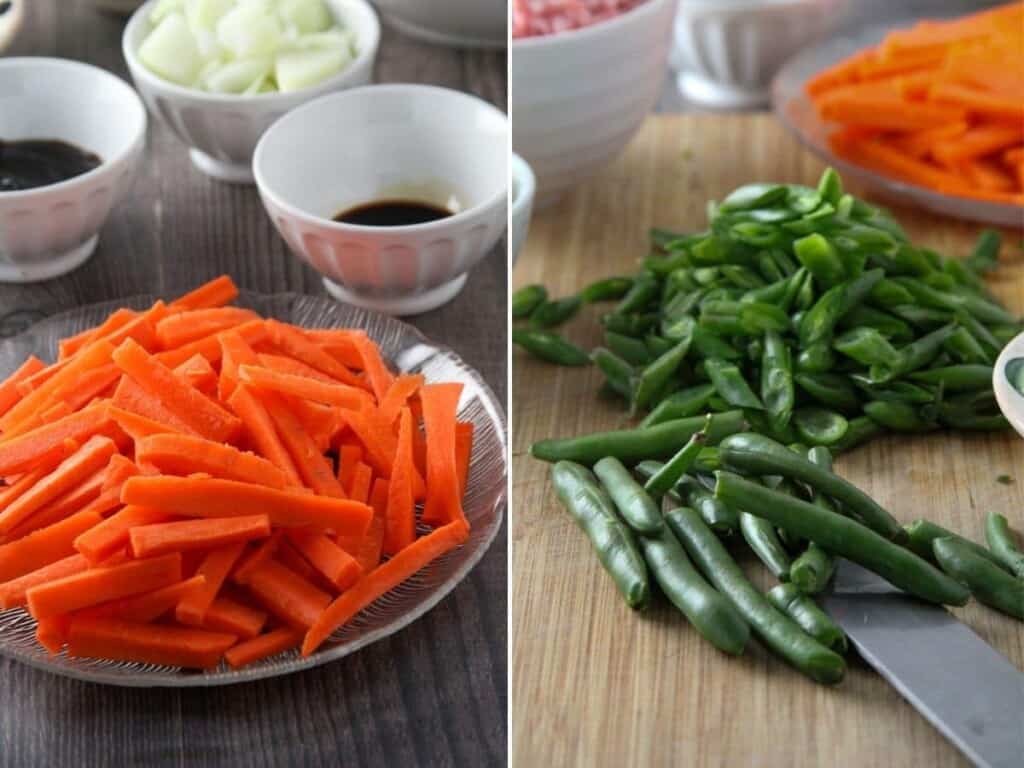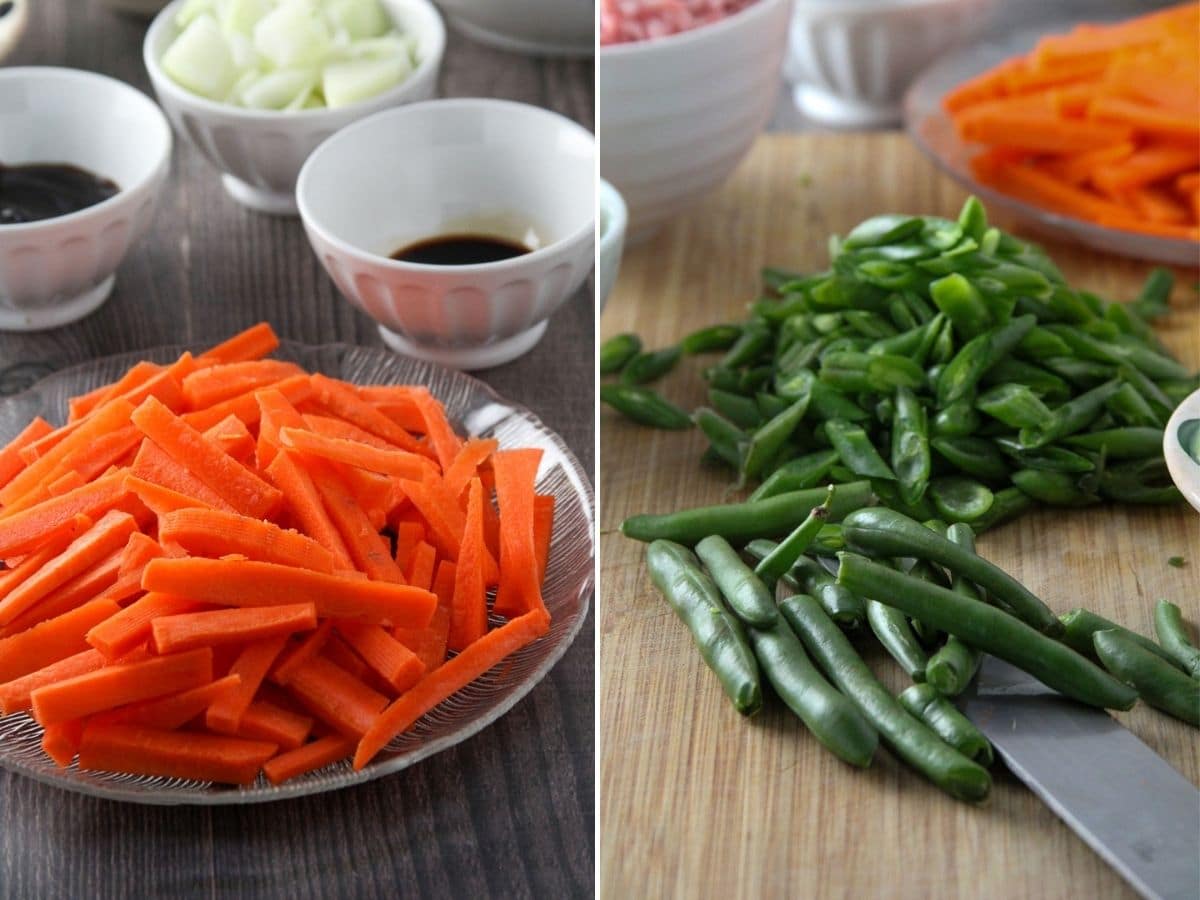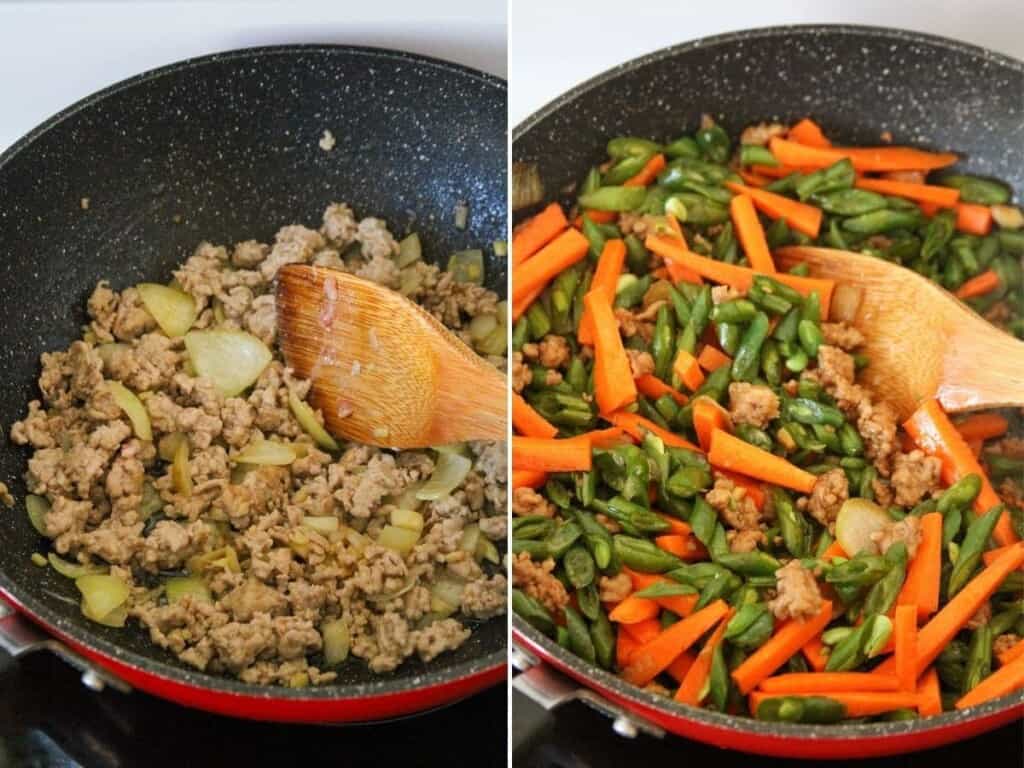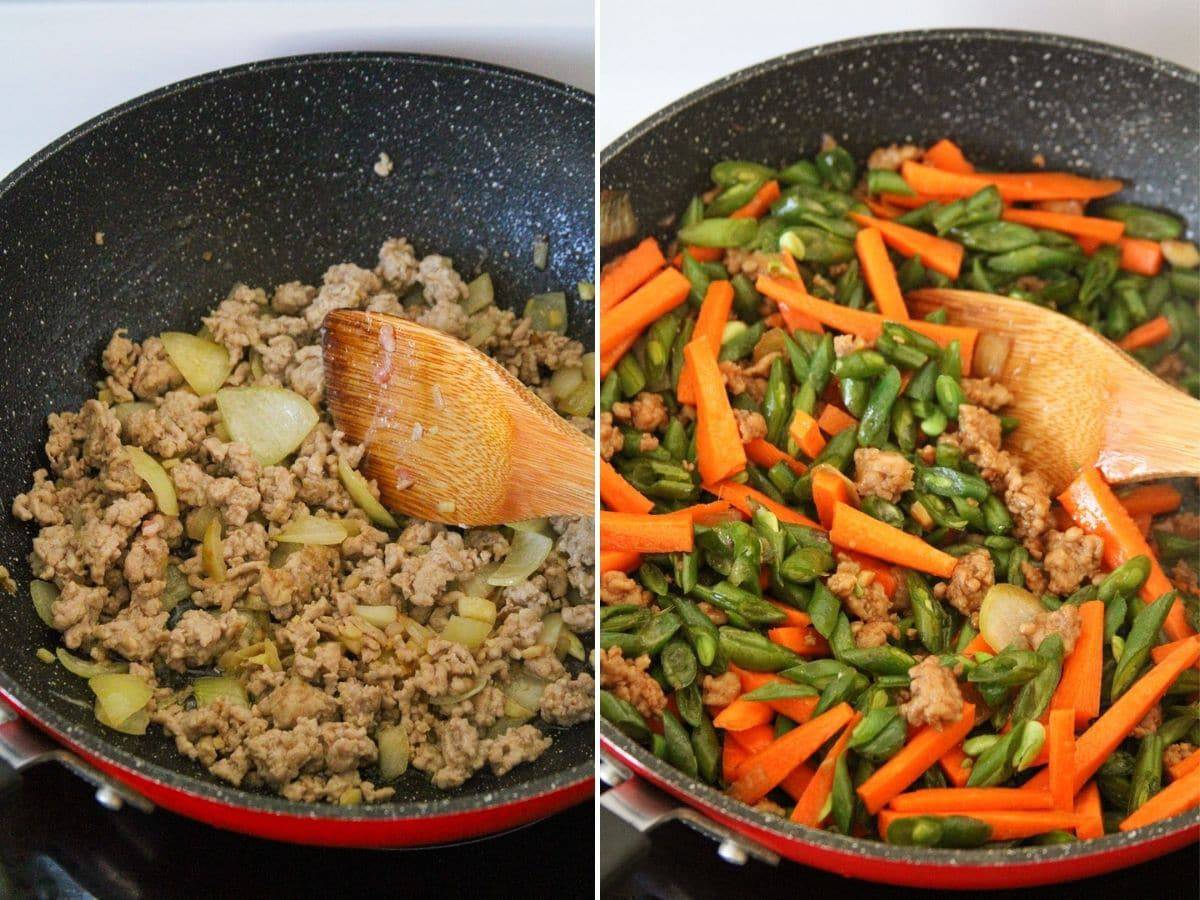 Cooking Tips
This is a quick recipe so have your ingredients prepped and ready to go.
Cut the vegetables in small and uniform size for fast and even cooking.
You can substitute ground turkey, beef, or chicken in place of the ground pork.
If you want a bit of spice, stir in about a teaspoon of chili garlic sauce to the sauce mixture.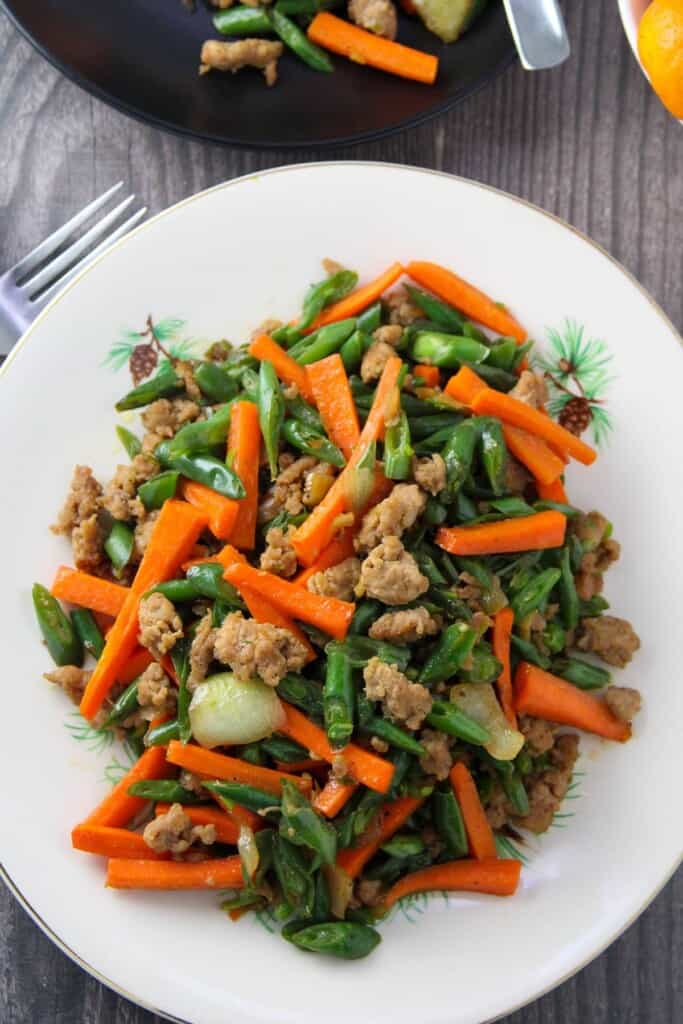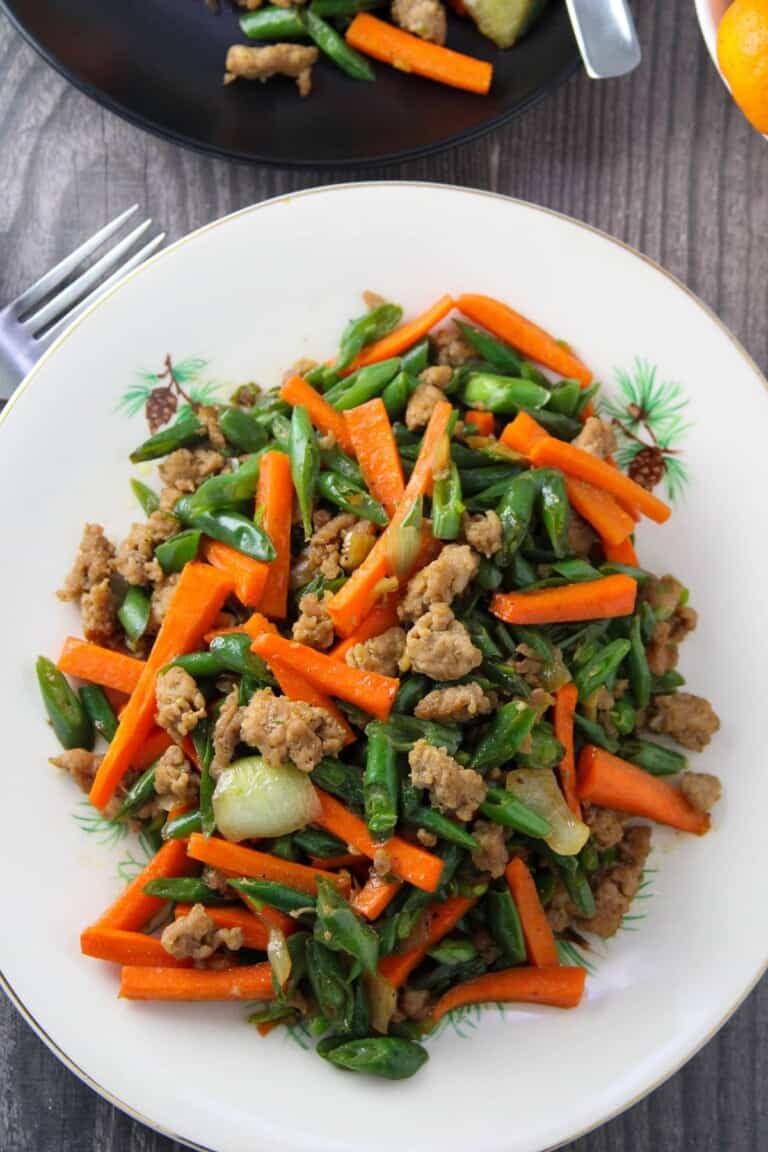 How to serve and store
Enjoy this pork and green bean stir-fry as a main or side dish for lunch or dinner. Serve over steamed rice or mashed potatoes, or toss with fresh noodles.
Store leftovers in a container with a lid and refrigerate for up to 3 days or freeze for up to 2 months.
Reheat in a microwave at 2 to 3-minute intervals or briefly stir-fry in a hot pan until warmed through.